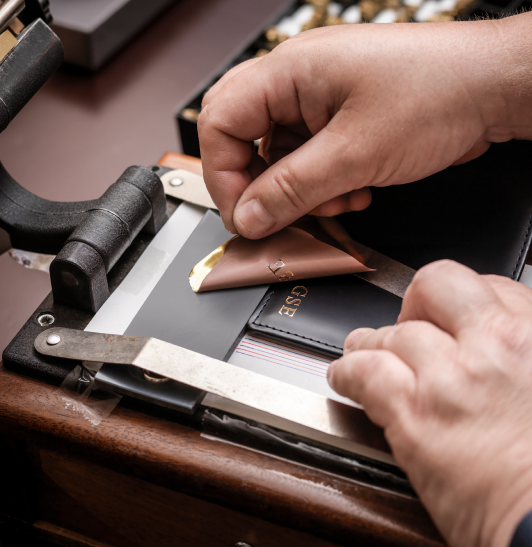 EMBOSSING
Adding initials onto wallets or leather accessories has long been a sign of distinction and ensures the item becomes entirely unique. These initials are expertly applied onto the leather items by hand, using antique letter sets and the spacing of each letter is adjusted individually to ensure it is pleasing to the eye. It is this level of personalisation that makes Ettinger leather goods really stand out.
Embossing a finished product requires a lot of skill and experience and consists of heating special brass blocking dies before applying onto the leather goods with blind emboss (no foil), some gold or silver foil. Therefore this is done by our best craftsperson to guarantee the best results.
The special set of characters that we use are commissioned especially by us in a unique and highly elegant style and we can currently add up to 5 characters per leather item.
Most items will be blocked on the front bottom right-hand corner, but this may vary from item to item. However, not all our products can be initialled, due to manufacturing restrictions. If the option does not appear on the product page, then this item cannot be initialled.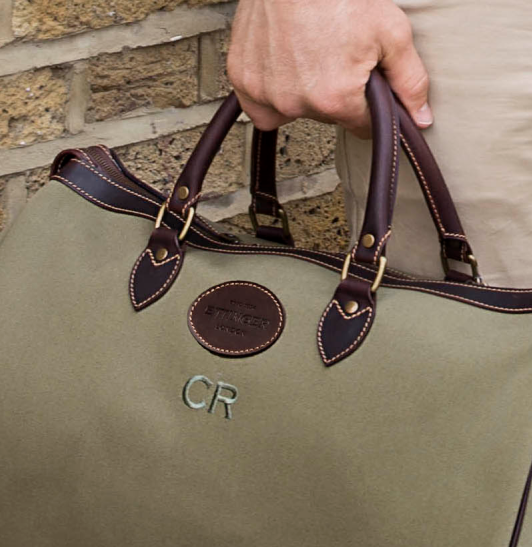 EMBROIDERY
Personalisation makes every item truly special and now we are delighted to extend our personalisation service to our canvas bags. You can choose our embroidery personalisation service with your new Cotswold Weekend Bag, Hurlingham Overnight Bag, Piccadilly Tote Bag or Wimbledon Briefcase.

You can add up to five characters from a choice of letters, numbers, and even a hyphen to your favourite canvas bag. These will be embroidered using a tonal thread to the bag's canvas. The font used for the embroidery is based on the Ettinger logo font and the characters are 2 cm in height.

Cotswold and Hurlingham bag initials will be placed 1 cm below the leather patch with Ettinger logo.

Piccadilly Tote Bag initials will be placed 9 cm from the edge of the bag and 1 cm from the leather strap.
Wimbledon Briefcase initials will be placed 1 cm below the leather strip.

You can place the order on our website or at our London Showroom in Putney for an additional £30.00. Embroidery of bags can take up to three weeks to be completed.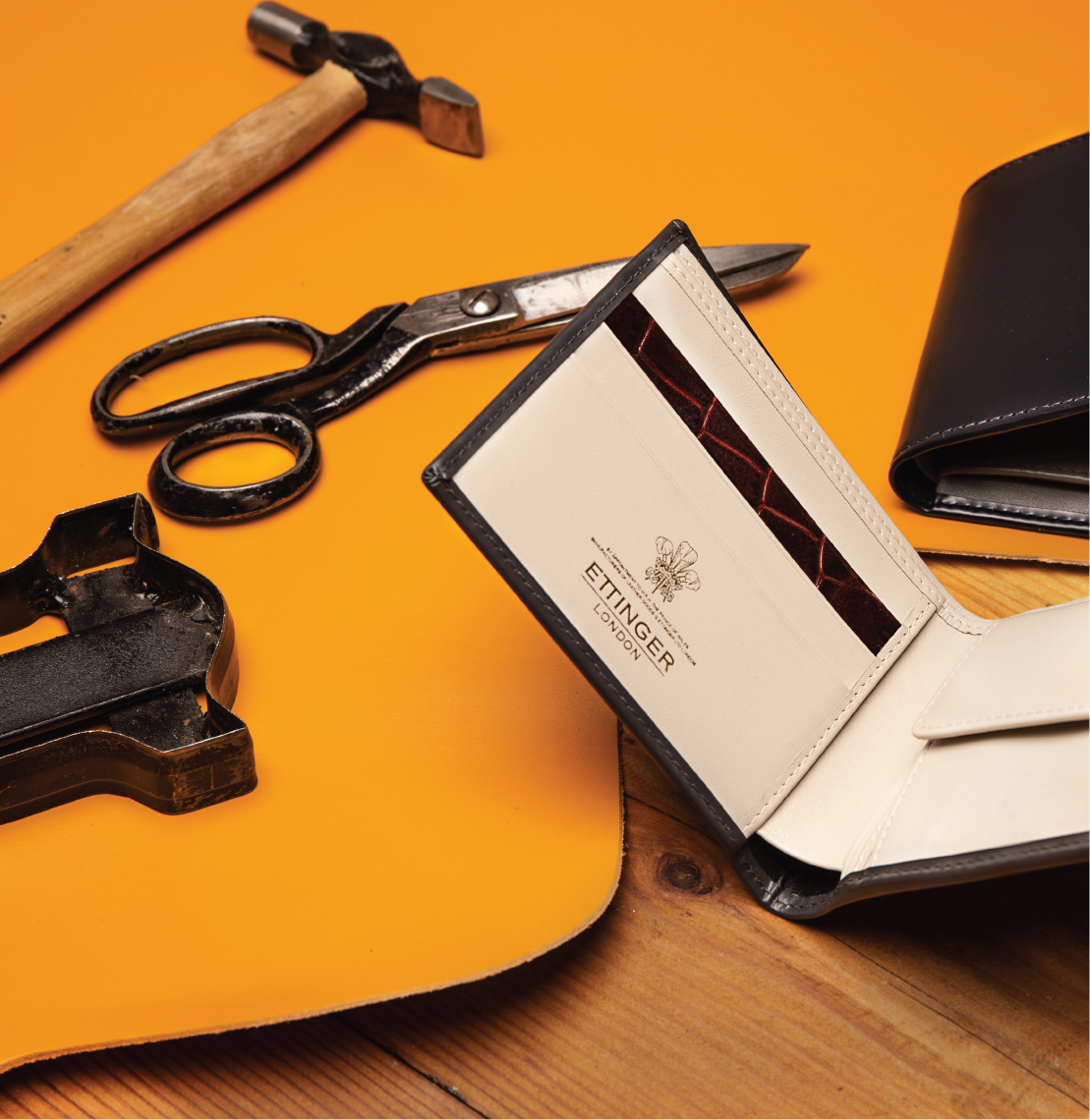 BESPOKE
For the first time in its 85-year history, customers can now create their very own bespoke Ettinger accessories from a wide selection of options. Starting with the product choice - including wallets, card cases and a keyring (a total of 8 models to choose from).
Create a completely unique wallet, card case or keyring by selecting from a range of options:
34 leathers
20 threads
2 linings
Gold or silver hardware where applicable
Ettinger logo in blind, silver or gold
Up to five initials in blind, silver or gold
The finished product is then delivered from the Ettinger factory in Walsall to the customer within six to eight weeks.

This new service is available in the Ettinger Showroom in London and Ettinger's Flagship Store in Tokyo, as well as through Ettinger Trunk Shows held in-store at Ettinger's international stockists.